Supporting the Game Changers
How Natural Products Canada is spurring innovation in Canada's nutrition and natural wellness industry
Creating truly innovative natural products that consumers love is no easy feat. Regulatory, research, product development, supply chain, and packaging can often stall startups and create expensive hurdles that can hinder innovation.
Natural Products Canada (NPC) is a national non-for-profit organization dedicated to game-changing natural product innovation. Since their inception in 2016, they've quietly supported a diverse network of over 2000 stakeholders involved in the research, development, and commercialization of natural products. And they've supported over 1000 Canadian products through their advice and guidance, commercialization programs, strategic introductions, and investment.
At NPC, 'natural products' doesn't solely refer to natural health products, but expands to any biologically-based solution that can be applied to multiple industries, and can include things like compostable plastics derived from food waste, or resins made from hemp biproducts. The CHFA network benefits from NPC's work in the area of human and animal health and nutrition, innovations in sustainable farming practices and packaging, and water and waste management within industrial settings that can impact the broader organic, health and nutrition industry.
NPC's employees have backgrounds in science, business and investment, and are based across the country to ensure national representation. Its Board of Directors includes Robert Orr (founder Ocean Nutrition), Dean Mosca (founder Proprietary Nutritionals), Najla Guthrie (KGK Science), and Lorna Vanderhaeghe (founder Lorna Vanderhaeghe Health Solutions).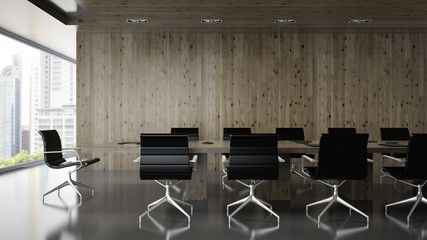 NPC has created some great success stories such as Partake Brewing – the non-alcoholic craft brewing company that has become a runaway Canadian success story. They first engaged with NPC through an initiative around Expo West in 2018 in which NPC connected Partake to an investor with deep retail experience who became a strategic partner for the company. In 2019, Partake successfully applied for one of NPC's Commercialization Programs, which allowed them to hire a VP Sales who knocked it out of the park in the US market. The increase in sales put Partake in a very attractive position for an investment round in 2020. Partake has continued to break new ground with additional products, retailers and investment, and was recognized as one of Canada's fastest growing companies.
NPC's comprehensive suite of programs and services addresses natural product innovation at all stages. For early-stage companies, there is advice and guidance, commercialization programs (non-dilutive funding), and strategic opportunities to showcase their products to potential investors, corporate partners and buyers. For more advanced companies, NPC provides other tools to access and advance innovation such as curated introductions to research expertise or companies with compelling ingredients or products, to national initiatives like open innovation calls to address specific problems, gaps or challenges.
NPC is also a leader in national initiatives to increase capacity and competitiveness in a range of areas, such as fermentation, insect agriculture, and alternative proteins.
NPC is dedicated to shining a light on Canadian innovators. They've been a regular participant in CHFA's Launch Pad event, and are supporting 15 Canadian start-up companies to exhibit in Incubator Alley at CHFA NOW in September. This year they are also locating their annual Investor Meeting with Nutrition Capital Network at CHFA NOW. Twenty up and coming natural nutrition brands will present their products and businesses to international investors and corporations.
While everything NPC does for the Canadian industry is great, it is their commercialization funding programs that attract the most attention. The programs target three critical gaps for companies developing innovative natural products: human resources, product validation, and business plans:
The true strength of NPC lies in the interconnectedness of its national team, programs and network, which they are keen to share.
"We find that the more closely we work with a company, the more opportunities we identify to help them through introductions or connections. Many of our clients come to us looking for money but end up with insights and partnerships that are worth far more than any capital they may receive."
And speaking of money, NPC's first investment fund (closed June 2021) included 13 Canadian companies, including several in the natural health, nutrition and wellness categories such as Mazza Innovation, Millennia TEA, Partake Brewing, and Chinova Bioworks. They have since spun out a new $50M investment fund, NPC Ventures, which will announce its first close on its capital raise by the early fall, further creating opportunities for Canadian natural product companies.